Features & Modules
Erasmus Port is a full-featured Erasmus+ online application and management system.
Try it free
Features
Why Erasmus Port?
Simple, Effective Usage
Simple interface, ability to accept and manage applications online from anywhere, application form defaults, automatic thumbnail generation and much more.
Multi-User Access
Ability to access the system anywhere over the internet, online informative application status updates for applicants, ability to scale to thousands of simultaneous users.
High-level Security
Development with high security priority, stable server packages, data and application security through various authorisation mechanisms
Erasmus Port
Features
Online Access and Multi-User Environment
Ability to access the system anywhere over the internet
Online informative application status updates for applicants
Ability to scale to thousands of simultaneous users
Ability to allow more than one administrators use the system simultaneously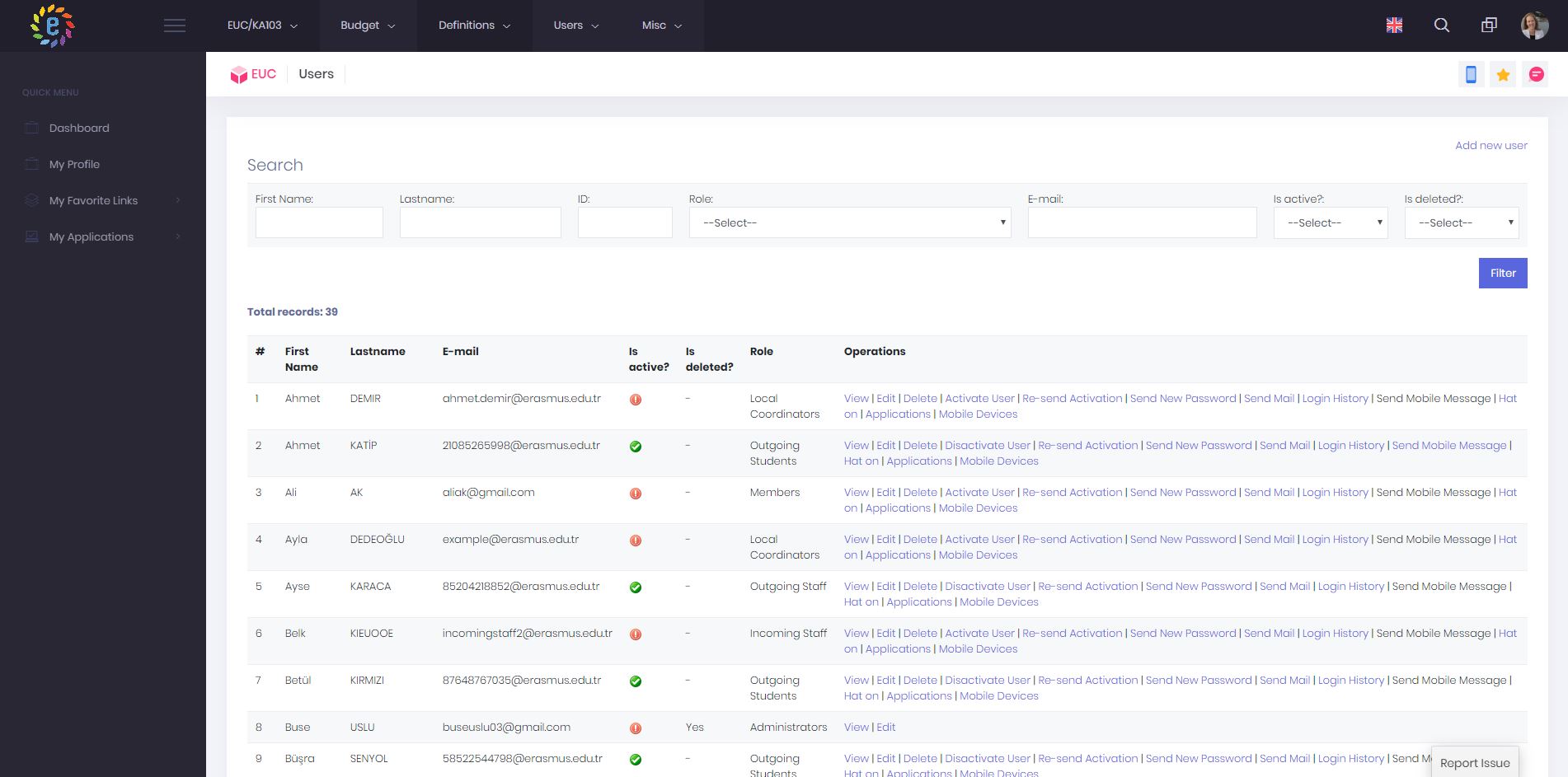 Application Periods with Specific Dates and Time
Ability to accept applications per academic year or per semester
Ability to define application periods per mobility with start/end date and time for each application term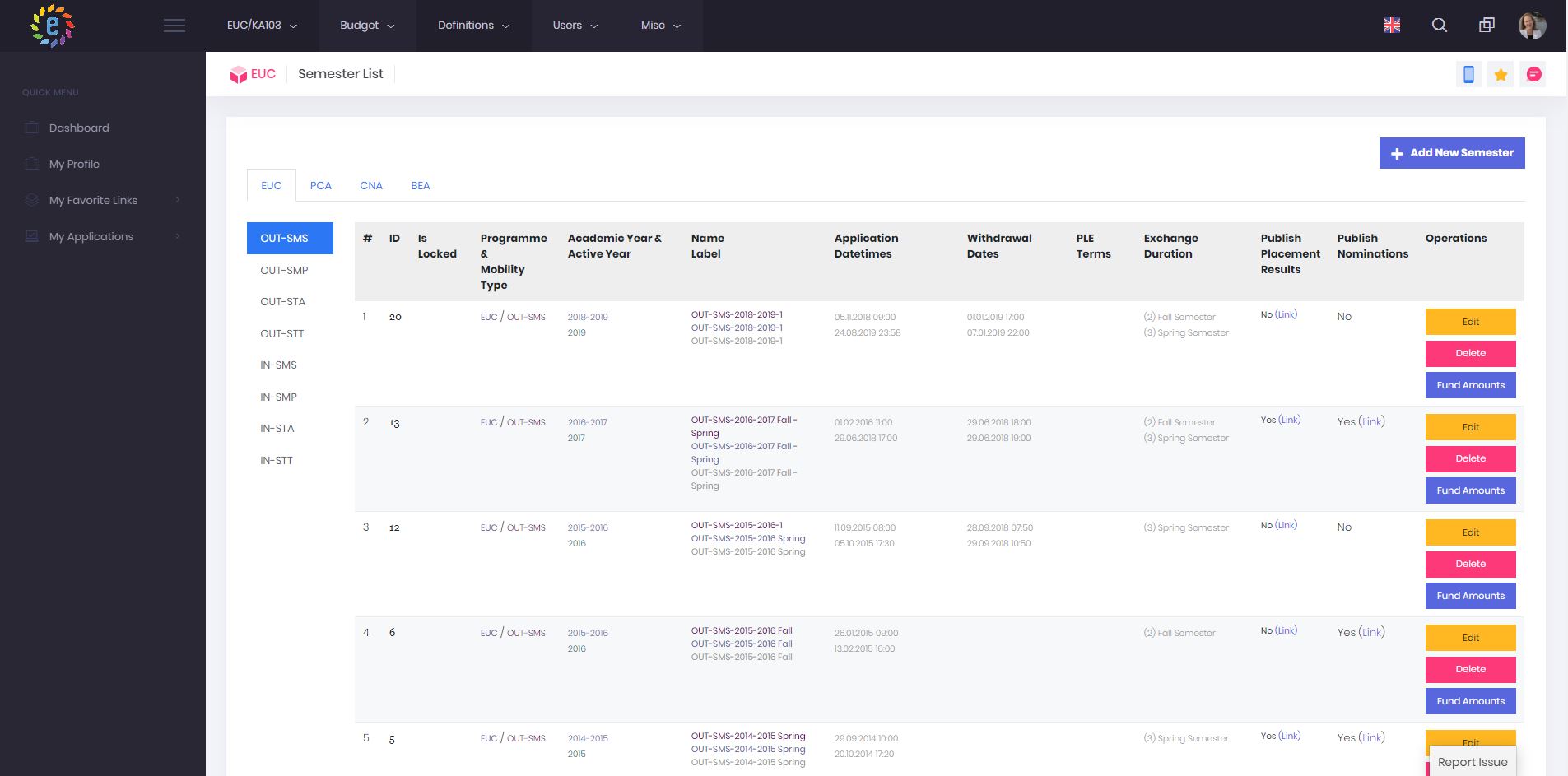 Detailed Search, Filter and Sorting Options
Ability to perform detailed search, filtering, and sorting on all content and data lists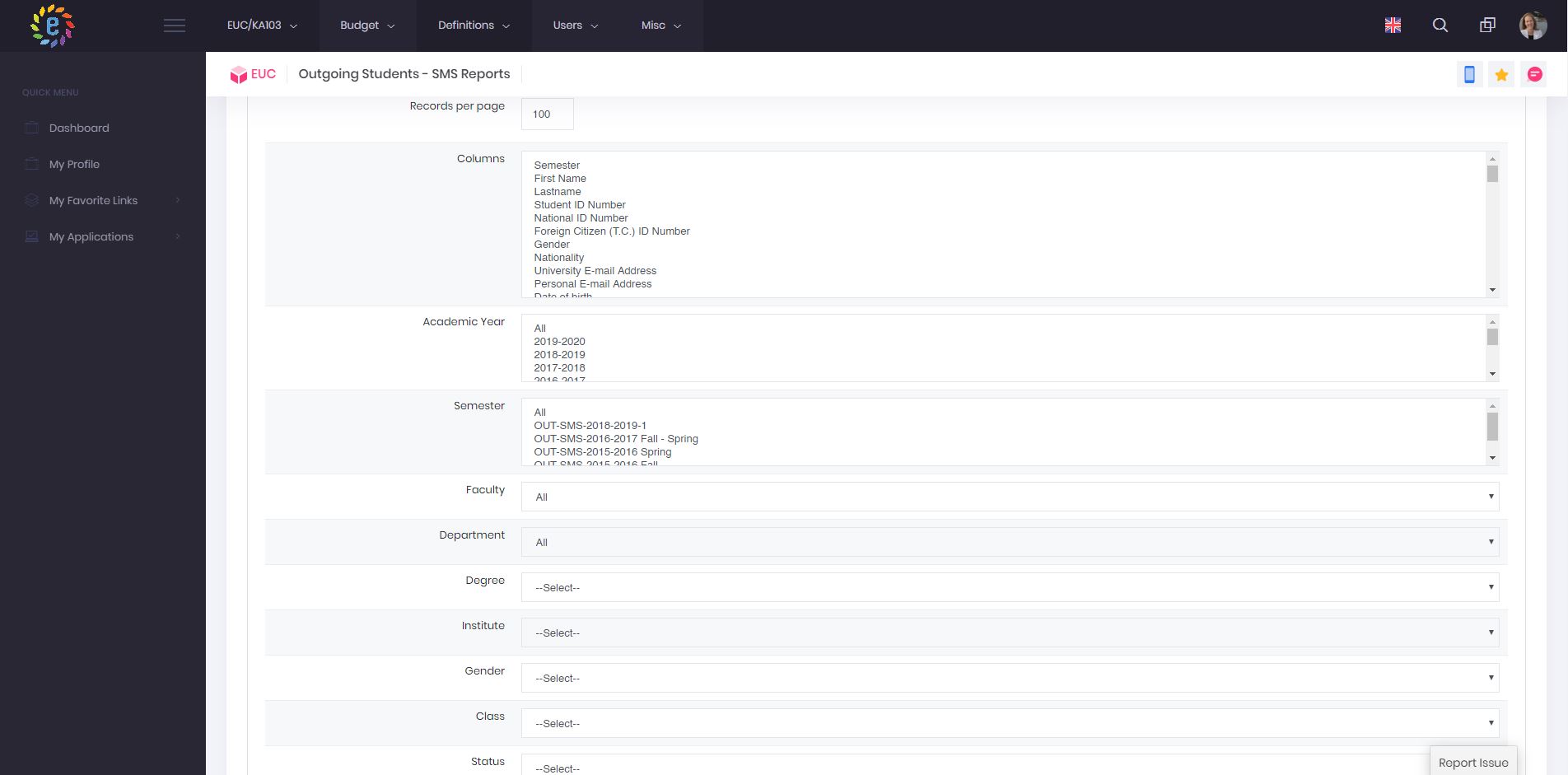 Pre-defined Data
Cities, countries, banks, bank branches …
Universities, faculties, schools, departments, institutes, academic titles
University map coordinates / geo-location data
Monthly and daily grant amounts per mobility and per semester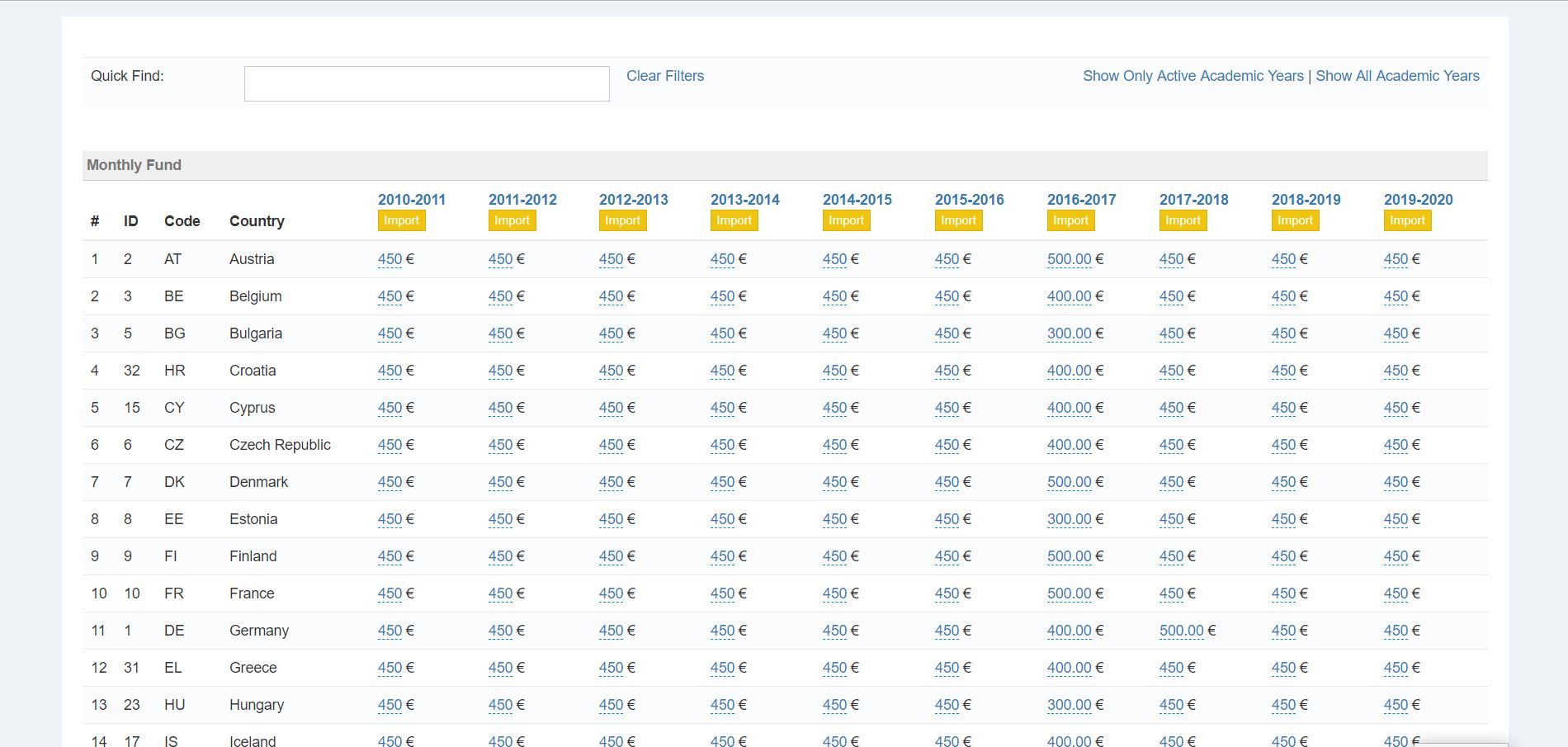 Error Correction and Undo Option
Ability to undo incorrect updates to applications and agreements
Ability to recover deleted application or agreement records
Ability to update the application until the PDF output of the application form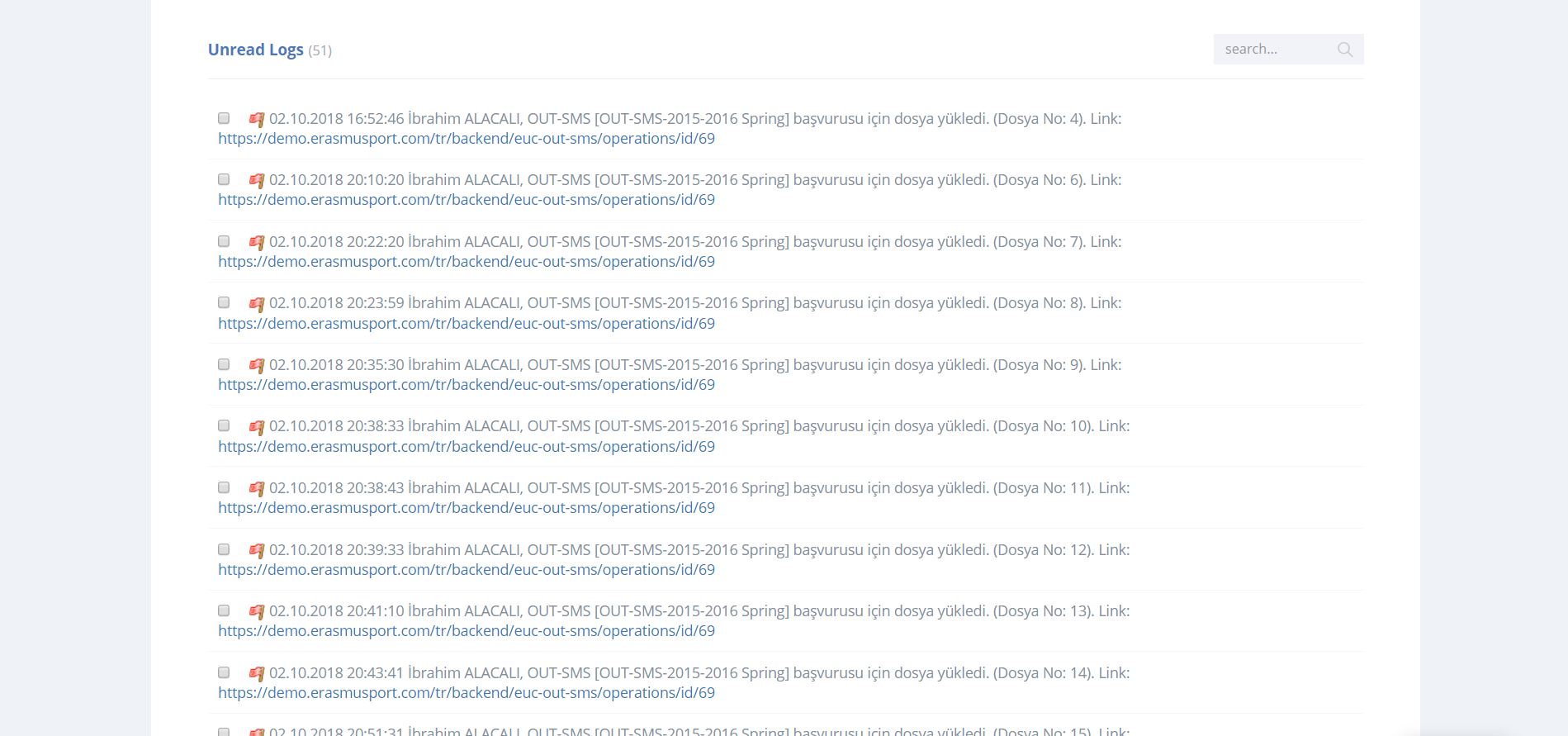 Reminders and Alert Services
Reminders about important days and dates regarding the application processes
Automatic alerts to be sent on any system errors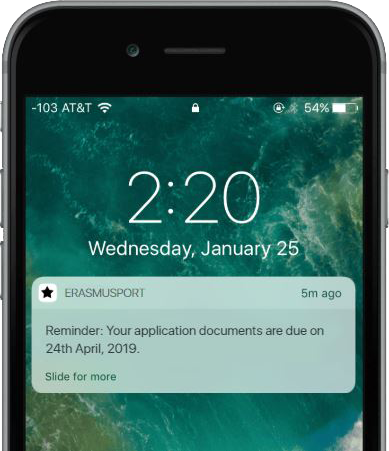 Robust Statistics and Reporting Tools
Visual (Image, 3D) representation of statistics
HTML, Excel, CSV, TXT, XML or PDF report output and printouts
Custom reports for users, applications, agreements or universities
Easy data exports to multiple formats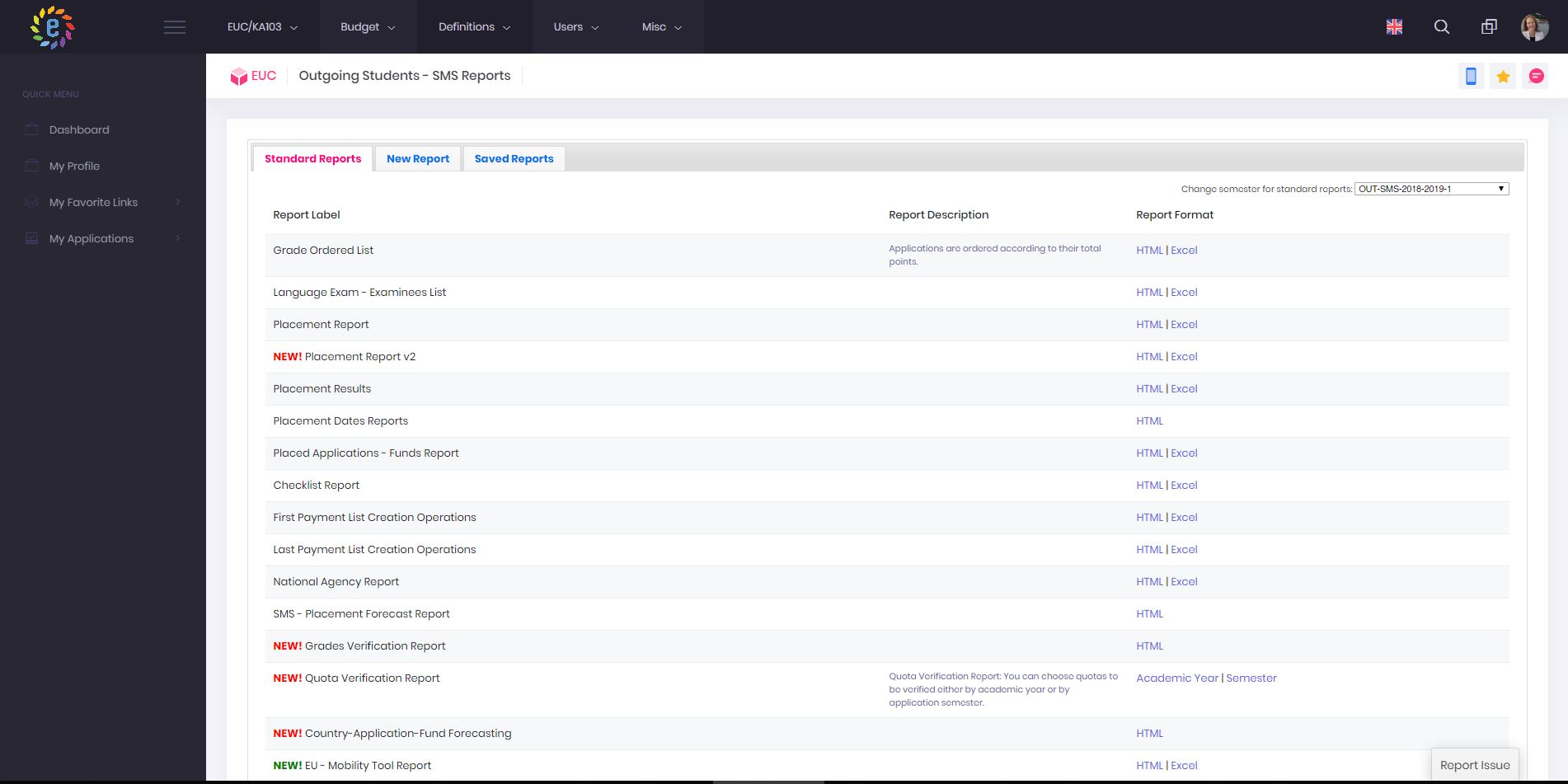 Security - Infrastructure
Development with high security priority
Stable server packages
Data and application security through various authorisation mechanisms
Proactive security measures for the server operating system and network structure
Secure and encrypted data communication for all online procedures with SSL certificates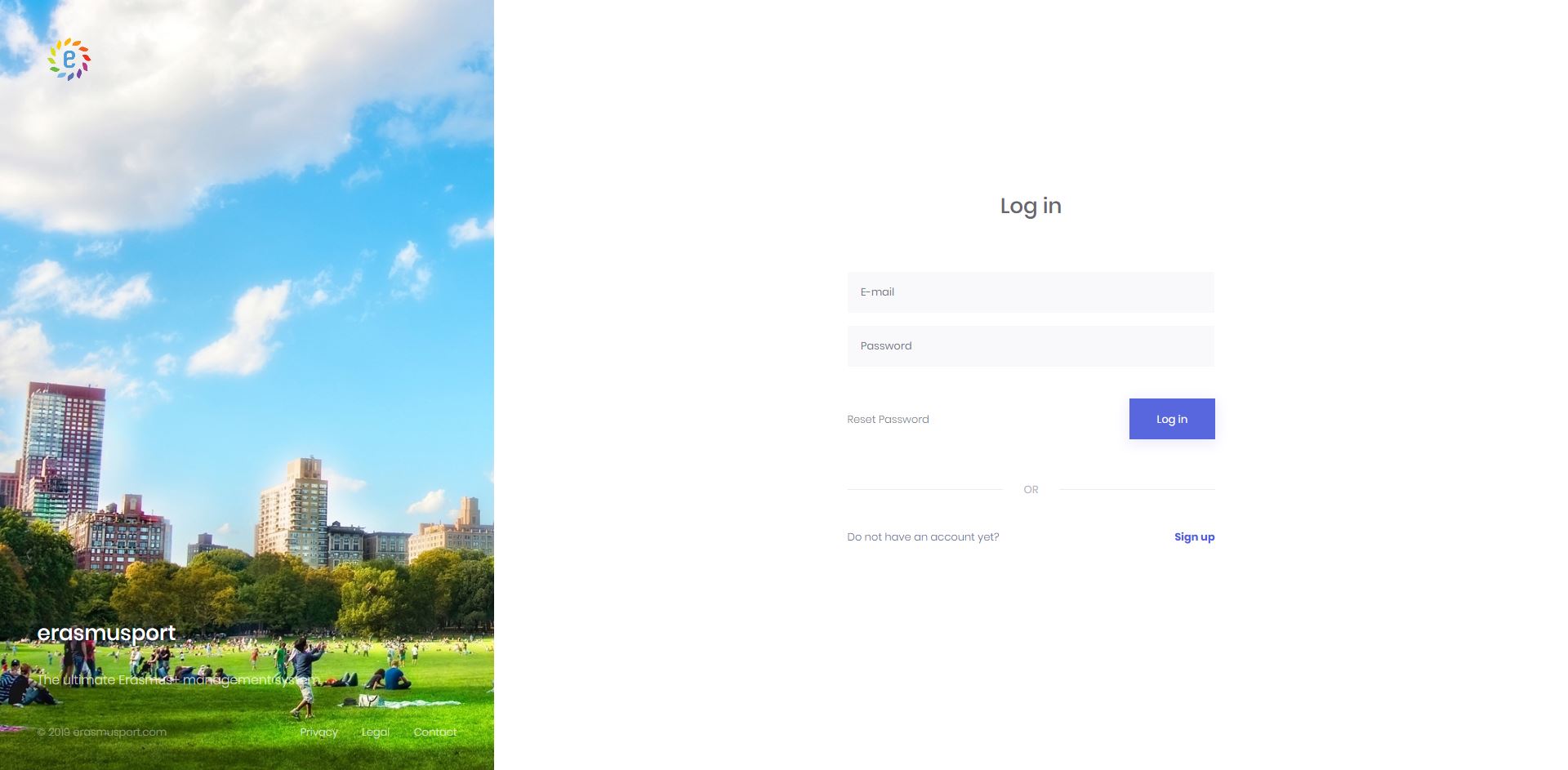 Theme Customisation
Ability to customise theme layouts
Easily create theme layouts
A variaty of different theme settings and layout features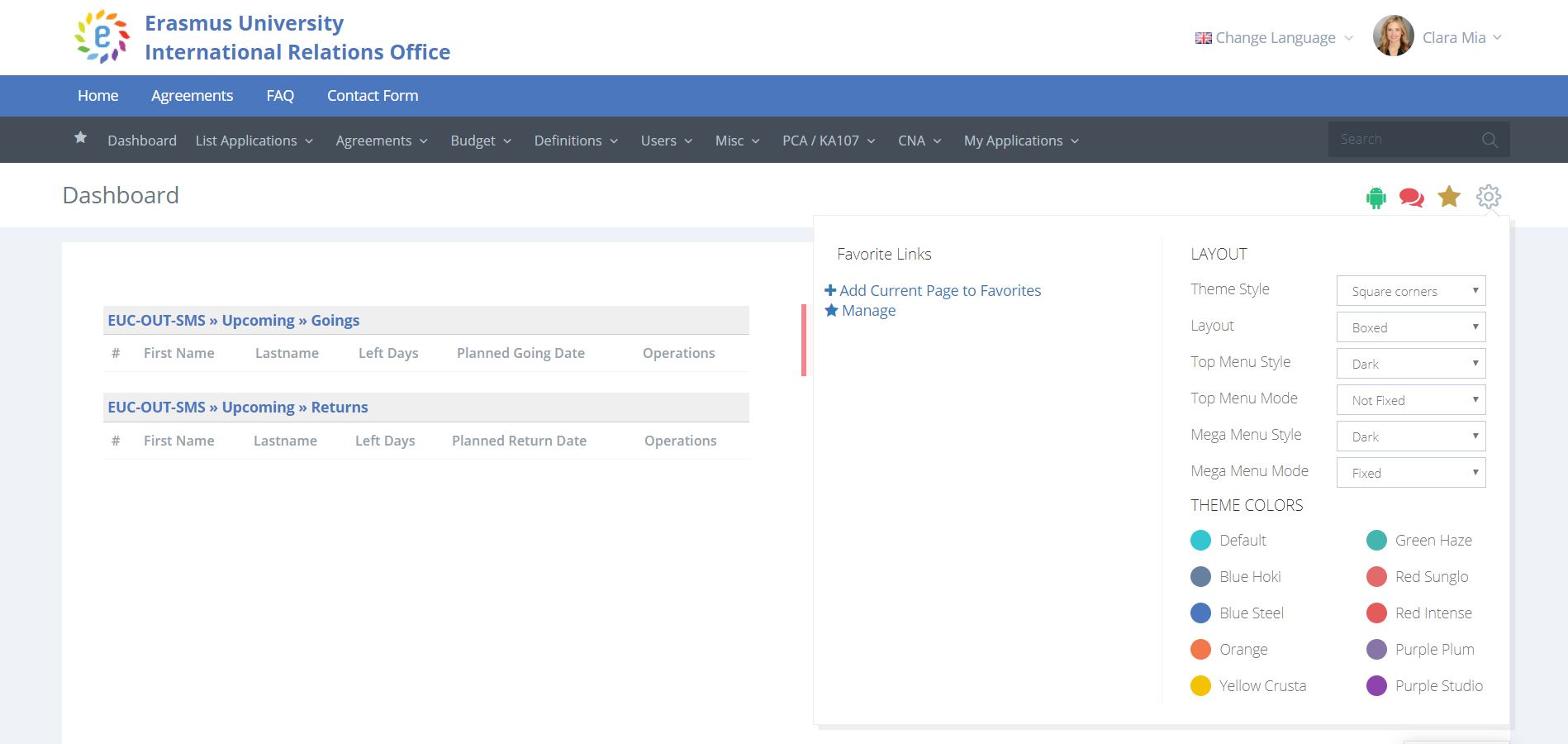 Automatic Backups
Automatic hourly or daily data backups
Manual database backups on demand
Automatic backups of user's uploaded documents, photographs and similar files
Ability to make off-site backups in addition to local backups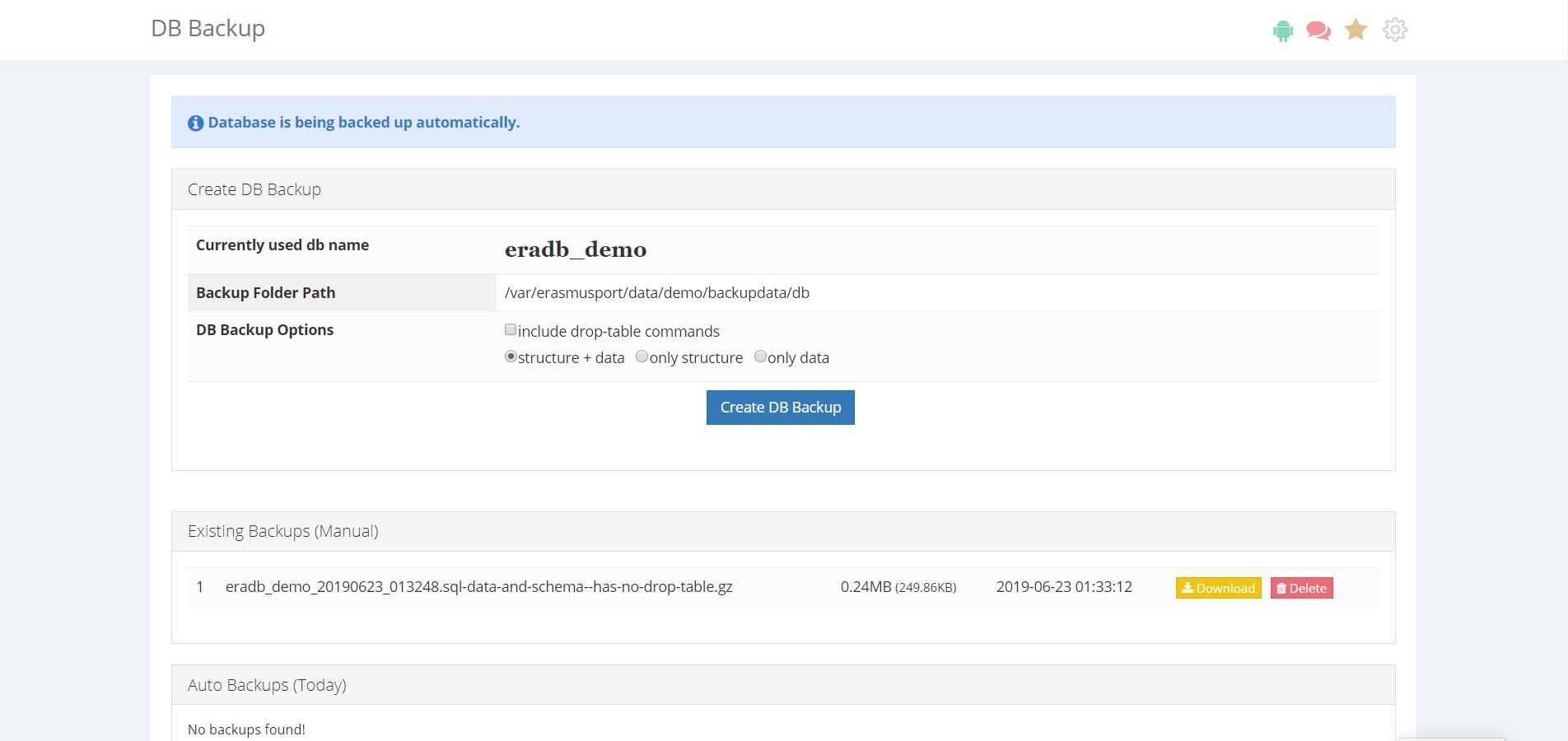 A solution for all
We have a variety of options for all types of institutions and are very flexible to features requests. The key is to get in touch!
All modules for all parties and users

you have all Erasmus Port features and modules. For budget keepers, exchange/mobility coordinators, students, academic/administrative staff, academic coordinators, yes all.

Free Updates & New Versions

Our development team is constantly working to improve Erasmus Port's experience and with all our packages, you will get lifetime free feature / security updates. This sometimes means more than 100 major/minor versions we publish in a year.

Premium Support & SLAs

In case you need it, we got you covered with our premium quality fast support services.
Our system includes mobile apps for Android and iOS to help your students and staff get started their Erasmus+ journey right on their fingers.
See mobile applications
Succeed with Erasmus Port
The new way to handle Erasmus+
Erasmus Port is a modern software for your Erasmus+ operations. Designed to help you begin Erasmus+ applications and operations in an easy and beautiful way.
It includes a variety of modules and features and also includes demo operational data ready for you to utilize according to your own institutional needs
Appointments
A Zoom integrated appointments module to easily schedule and keep connected with applicants/staff.
Dashboard
An easy-to-use and highly effective dashboad that makes relevant information available to users instantaneously.
Communication
Easy communication channels for applicants/staff to get in touch.
Checklists
Organized lists for applicants to know what items to prepare for their Erasmus Port+ journey.
Our features stack
Take the control of your Erasmus+ operations with Erasmus Port. You can customize it or just use the ready-to-use content and forms we made for you
Paperless Erasmus+
Here are some of the features and modules that can help you manage Erasmus+ without paper and with time-savings.
Powered with multiple helper utilities
Erasmus Port helps you to keep organized
---
OLA - Learning agreements made easy
Erasmus Port has online learning agreement generation since 2013 with coordinator & office approvals + automatic approval worklows.
---
Fully covered application cycles
Erasmus Port covers all phases of a mobility application
---
statistics and reports
We have included a fully functional reporting and statistics tool together with exporting your stats as an infographic
automatic document generation
Generate applicant documents in DOCX or PDF with one-click. Create your document templates easily in MS Word.
online agreements with partner collaboration
form agreements online easily and collaborate with partners for full agreement creation.
Nominations & partner modules
send your nominations to partners with a few clicks. Receive nomination lists online from partners.
Advantages & Benefits
Erasmus Port online comes with hundreds of features and tools both for applicants and exchange offices.
Semi-automatic Application Placements
Error-Free Grant and Duration Calculations
Zero Error Rates
Online Multi-User Access
Automatic Archive, History Logs, and Backups
Automatic Generation of Official Documents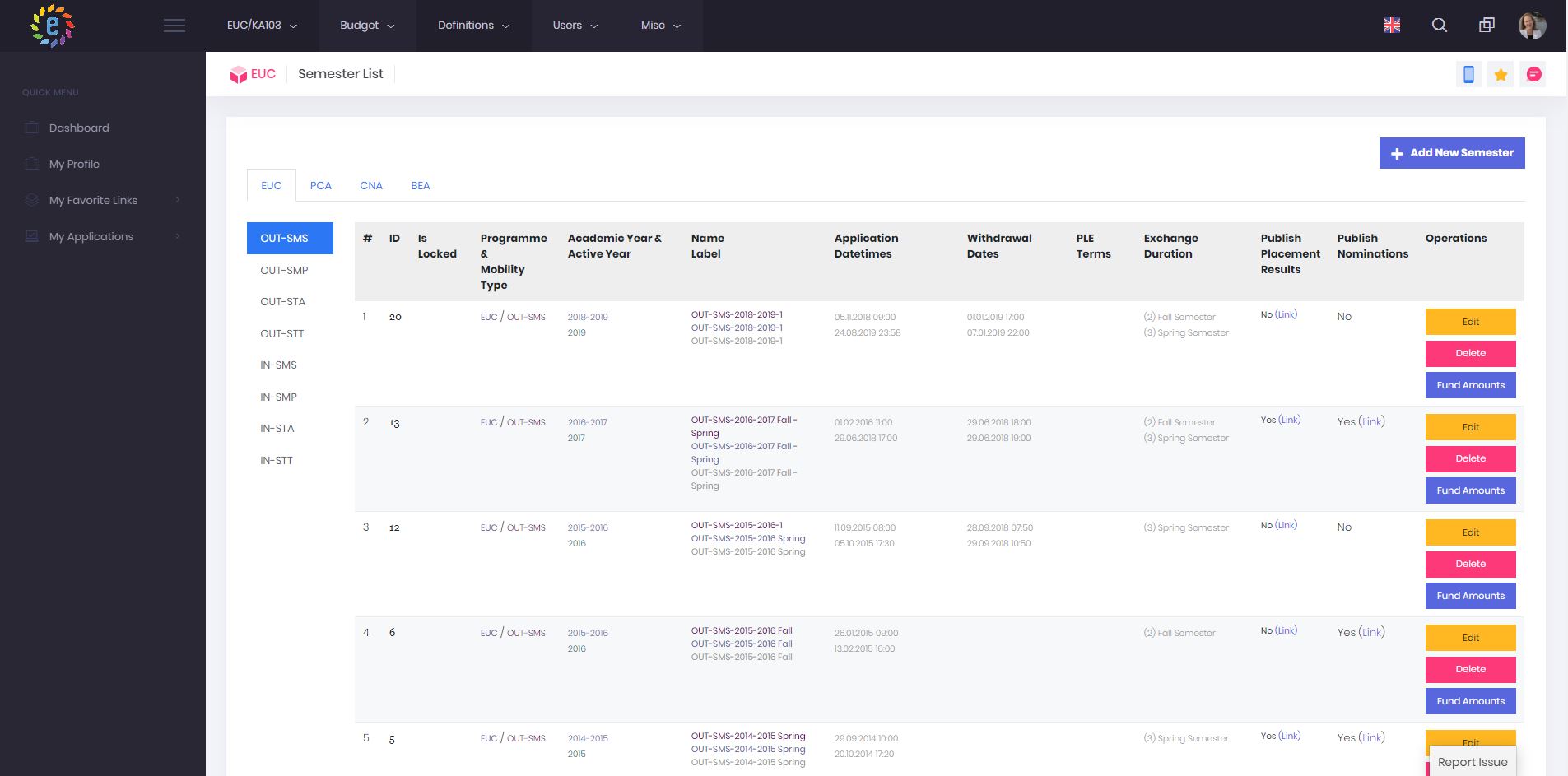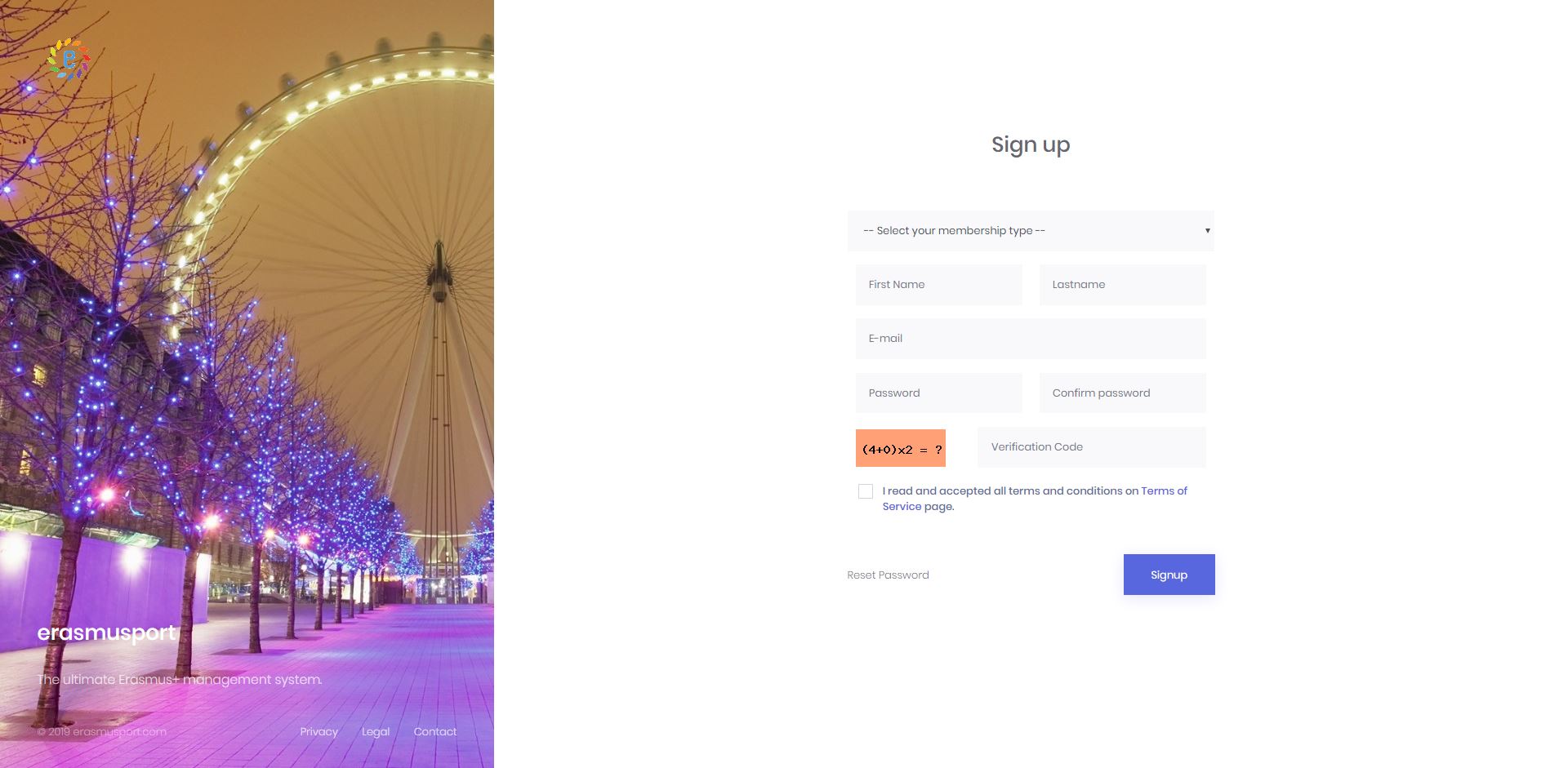 Integration Infrastructure and Features
Substantial Time Savings
High-Level Data Security - High-Level Performance
Import Facilities for Existing Data
Software Personalisation
Seamless and Quick Support
System for Shorter Application Processes, Saving Time
Ability to accept and manage applications online from anywhere
Application form defaults
Automatic thumbnail generation for application photos
PDF form printouts with fully populated fields
University/agreement selection list based on the faculty and department of the student, to prevent wrong choices
Form validations to prevent errors in application forms
Single-click coordinator approvals
Application History Records, Operation Logs; Archive Facility
History records and operation logs of modifications in applications and agreements
automated archiving option
Learn More
Erasmus Port modules in a glance